[Post updated 26/05/19]
Hashtags are everywhere on social media and blogs. I know that most of you who have already joined the RYD Community, appreciate what hashtags are. But for those of you who are just starting out and want to get onboard, this post is for you! 😃
A little hashtag 101
Hashtags are essentially metadata tags or keywords/phrases without spaces and include a # in front e.g. #RYDblog. Use of hashtags first became popular on Twitter and have since been adopted by users on other social media sites.
When you include a hashtag in a post on a site, those tags become clickable links which will display a list of all public posts on that site which include that hashtag. Here's an example of one of my own posts on Twitter:
Why use hashtags?
Hashtags serve many purposes, will cover the key ones below.
1. Search and discovery
They make your posts more searchable and discoverable by others, interested in the same topic.
2. Shorthand communication
Hashtags are used as a shorthand. This is really useful on Twitter, where tweets can only contain a limited number of characters.
3. Humour
Sometimes they are simply used for humour e.g. #DontTellMom or #HappyMonday (if used in a sarcastic manner – context in use of hashtags, is important).
4. Backchannel
Create a backchannel and gain feedback on a course or an event. Most conferences have a hashtag now, so you can find other people talking about the event online in real-time, connect with them and start a conversation.
5. Research and social listening
Hashtags can also be used to support research and social listening. Learn more about the people you are targeting, whether you're online because you want to increase your visibility and build your network, or you are researching your ideal audience (avatar). Searching for the keywords that relate to your reason for being online, can help you find your community. Searching can also identify the pain points or challenges of your avatar, so you can deliver content to better serve your community.
6. Live chats
Have a hashtag for live chats e.g. Twitter chats. This approach filters out all the other posts using your main hashtag. This makes it easier for people to participate in the live chat and catch up on a Twitter chat if they missed it.
7. Community
Build a community e.g. invite people to use a hashtag you have created when they post, so other community members can easily see what other members have to say, and can find resources they are sharing.
In the image below, the Twitter account @SDGLabSchools uses the hashtag #GlobalGoalsSchools, which describes what Innovation Lab Schools focus on. Notice the hashtag is used in the header image as well as in the account's bio (profile). Hashtags included in bios are clickable, which also provides quick access to the #GlobalGoalsSchools conversation.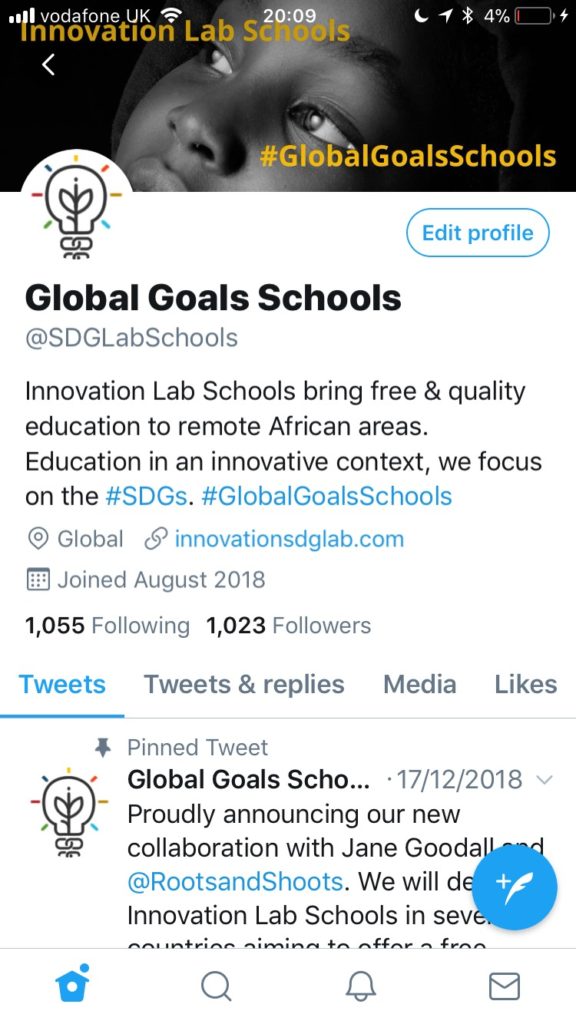 Hashtags are also used in some communities as a chance to be featured by the community owner/facilitator e.g. to get featured on an Instagram account with a huge following. For tips on planning your own hashtag, check out: How to choose a hashtag for your community (blog post).
How do you make use of hashtags? Let me know in the comments, below.