What is the Teach SDGs Movement?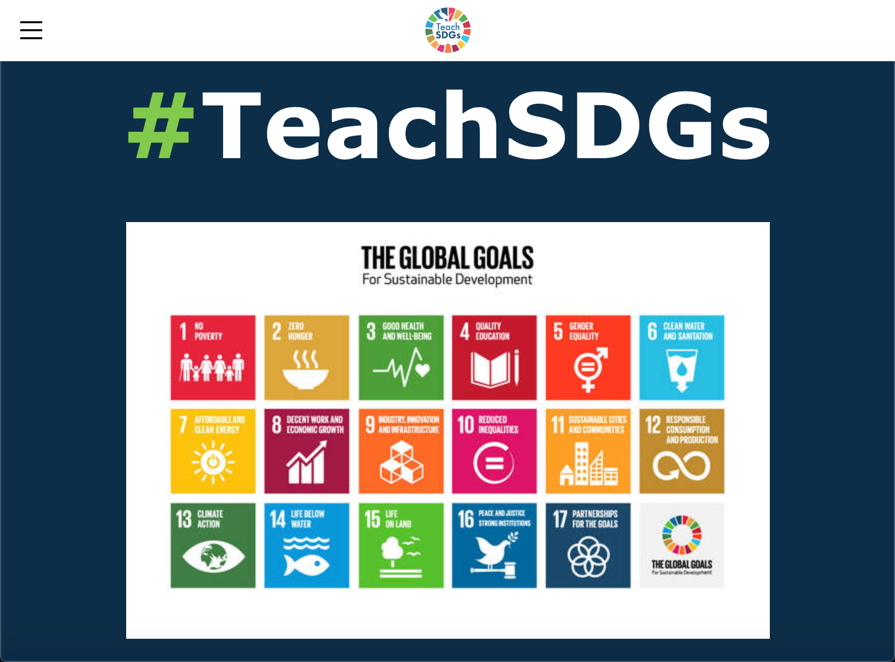 The Teach SDGs Movement is a volunteer movement that was founded in 2016 by Ada McKim, Amy Rosenstein, Fran Siracusa and Jennifer Williams. They wanted to identify ways to support the United Nations Global Goals for Sustainable Development through education – SDGs is the abbreviation for the Sustainable Development Goals, which are also referred to as the Global Goals.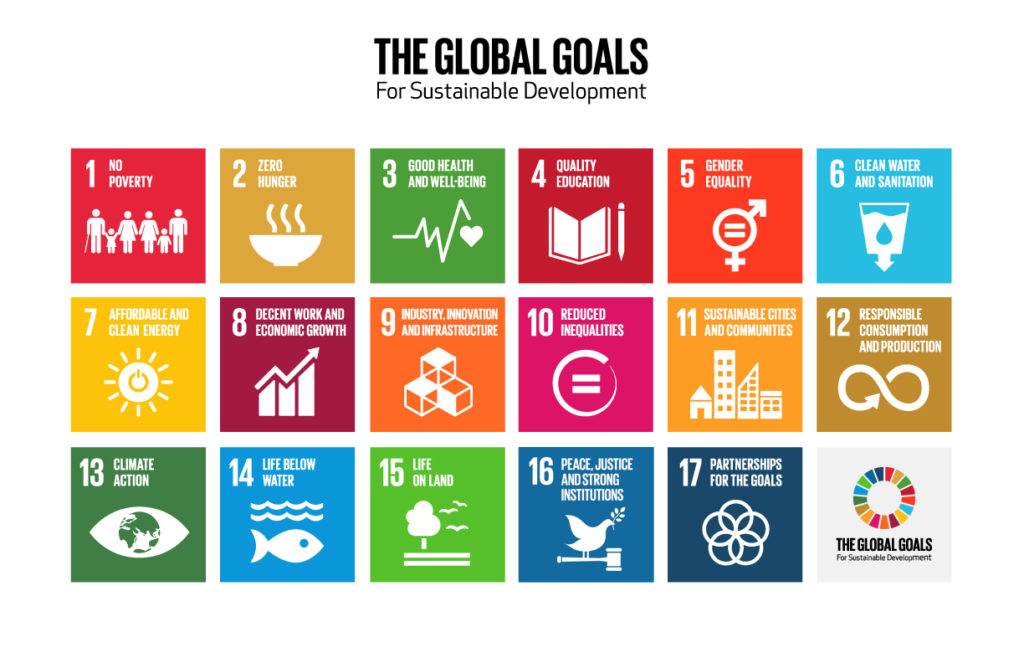 The Sustainable Development Goals are the blueprint to achieve a better and more sustainable future for all. They address the global challenges we face, including those related to poverty, inequality, climate, environmental degradation, prosperity, and peace and justice. The Goals interconnect and in order to leave no one behind, it ís important that we achieve each Goal and target by 2030.

The Sustainable Development Goals, UN
Teach SDGs focuses on supporting the Global Goals by stimulating action through K-12 education.
If you are familiar with my blog and have read my About page, you will know, I eat, sleep, breathe, teach SDGs! 💥
How can I get involved with Teach SDGs?
There are LOADS of things you can do to get involved with Teach SDGs! It may surprise you to know, you do not need to be a teacher. Education advocates come in many forms and if we are to achieve the Global Goals by 2030, we have got A LOT of work to do.
Together.
2020 was the beginning of the 'Decade of Action' and the pandemic has impacted progress due to school closures and the resulting learning loss.
So we have to come together, break down barriers, classroom walls and borders.
And this is where digital can really help.
1. Take the Pledge
You can sign up to the Teach SDGs Movement by taking the Pledge. You can do this on the Teach SDGs website and need to provide the following information:
Your name
Email address
Twitter handle (username)
Location
School/organisation you work for/represent.
Your position
Select the activities you are interested in from the following:

Creating SDG global projects
Facilitating SDG global projects
Participating in SDG global projects
You can share your own ideas too!

Sign the pledge: 'By signing my name here, I pledge to teach the Global Goals. (add your name as a signature)'
Have you joined yet? If not, go take the pledge now (Teach SDGs)!
2. Be an advocate for #TeachSDGs
Anyone can be an advocate for #TeachSDGs (that's the hashtag, by the way). As I mentioned, above, you do not have to be a teacher, you just need bucketloads of passion for the SDGs being taught in K-12 classrooms.
Here are some ideas on things you can do to advocate for Teach SDGs:
Download the SDGs in Action mobile app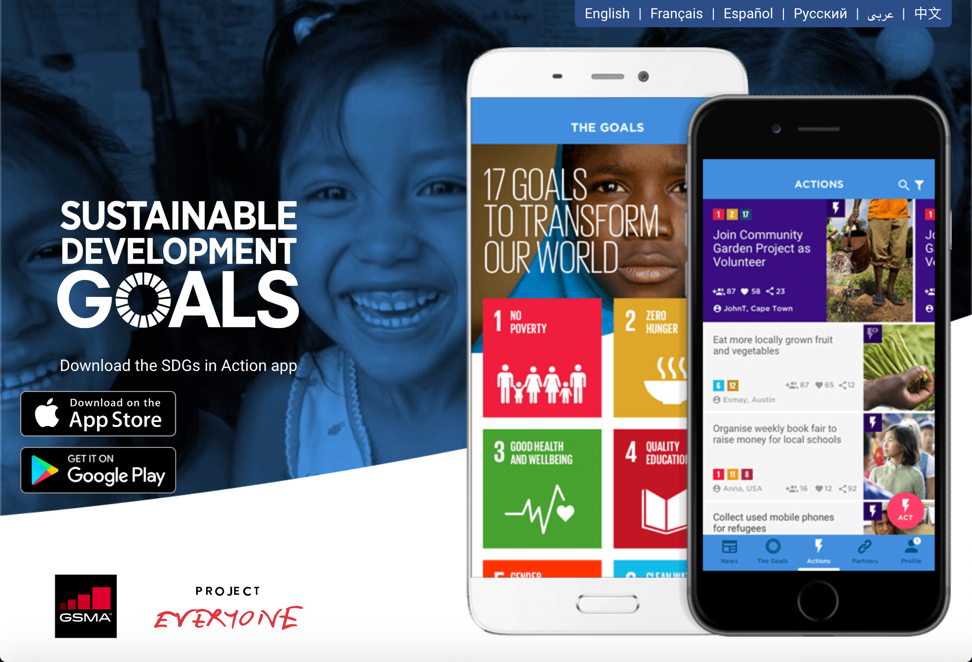 The SDGs in Action mobile app is a brilliant and free resource to learn more about the Global Goals. It's great to always have to hand and it also encourages us to take action – we can browse actions, join existing ones and create new actions.
The app is available on the Apple App Store and GooglePlay. Learn more on the SDGs in Action website.
Integrate the SDGs into your teaching
If you are a K-12 teacher, integrate the SDGs into your lessons. If you teach in an environment where the curriculum is strictly controlled and you don't feel you have the freedom to experiment and change things up, consider how you can draw upon examples and case studies in your teaching that illustrate issues related to the Global Goals.
My work at a university is focused on digital practice development in relation to education, research and general professional practice. I teach and support staff and postgraduate researchers. So although I work with adults, raising awareness of SDGs is still important.
It's a missed opportunity if I don't do this.
Additionally, the Times Higher Education Impact Rankings (THE) were first published in 2019 and are the only global performance tables that assess universities against the SDGs. These new rankings provide a strategic driver for universities to integrate SDGs into education, research, outreach and stewardship.
Teaching SDGs matters in all learning institutions.
Access free resources to support teaching SDGs
World's Largest Lesson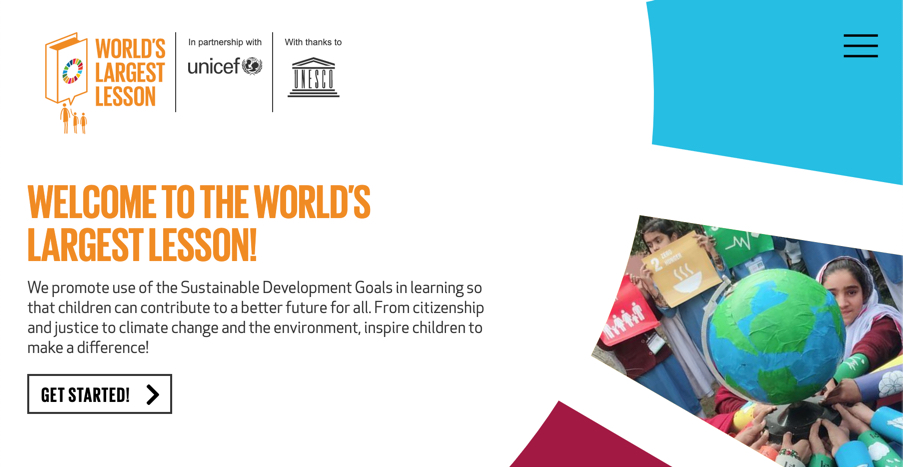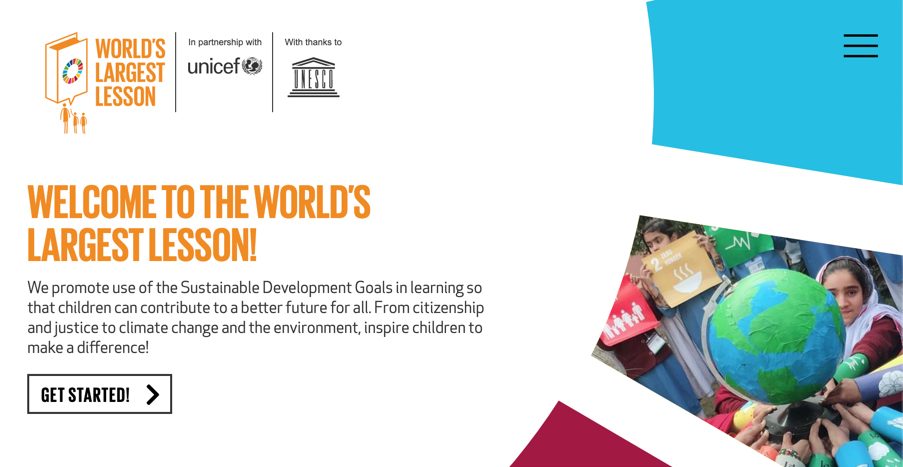 The World's Largest Lesson website contains lots of free resources to support teaching SDGs. To learn more, visit the World's Largest Lesson's Resources page.
The Global Goals Book

If you teach K-12, Innovation Lab Schools has published a free STEAM (Science, Technology, Engineering, Arts & Maths) curriculum, the Global Goals Book under a Creative Commons license, meaning it's free for you to use! Thanks to the awesome community, the curriculum has been translated into multiple languages. Learn more and download a copy of the Global Goals Book (Innovation Lab Schools).
Decorate your classroom with the SDGs!
Decorating classrooms can enhance the learning experience and is a great way to remind your students of the goals. Back when I was a sixth form teacher (age group: 16-19 years olds) in the UK, I used to LOVE decorating the classroom with key concepts and student work.
You can download resources about the SDGs to decorate your classroom from the Global Goals website. Alternatively, get your students involved, like my friend, Donna did!
Join the #TeachSDGs Movement online
There is a very active and passionate #TeachSDGs community on Twitter. Twitter can be a brilliant platform to connect with likeminded people where you can discuss issues relating to teaching the SDGs and share resources. Explore the #TeachSDGs conversation on Twitter. You can also follow the @TeachSDGs Twitter account.
If you prefer to use other social media platforms to talk #TeachSDGs, search for the hashtag on your favourite platforms.
Whichever platforms you choose to use, it's useful to get strategic about increasing your visibility so your professional profiles are optimised and you have clear goals. Check out this blog post, Grow your online presence for more tips and a free RYD Big Guide to assist you in becoming a social media superhero! 💥
Promote #TeachSDGs online
You could start a blog, use social media to share articles relating to the SDGs and use other content curation tools such as Wakelet to create digital resources for teachers and students.
In this previous blog post, Becoming Global Changemakers, I shared how I participated in a Microsoft Education TweetMeet (Twitter chat) all about global changemakers and used Wakelet to create a Digital toolkit for global changemakers.
Volunteer for education-related activities
I volunteer for sister education nonprofits, Innovation Lab Schools (ILS) and Take Action Global (TAG). My good friend, Koen Timmers involved me and I've supported various activities including:
Digital communications
Amplifying fundraising activities e.g. Klimmen Voor Kakuma (Climbing For Kakuma) by my #SpecialForces sister, Nine Viaene
Web development
Co-leading on the Kakuma Academy, an offline digital academy for children in the Kakuma Refugee Camp, Kenya where we opened an Innovation Lab School (2 school buildings in collaboration with the Maggie Program) in February 2020 as part of Project Kakuma. The pandemic has had a negative impact on our schools and there is a lot of work to do and the need for on-going fundraising. If you would like to get involved, please do get in touch and if you would like to make a donation, visit our Project Kakuma fundraising website.
Back in May last year, Koen also asked if I could assist with digital comms for a new global education conference, #T4Conf: The New Normal – Education Post-COVID-19. That event was huge with over 103K people around the world registering to attend online for free. That then led to organising World Education Week last October and further T4 initiatives.
T4 Country Ambassadors wanted!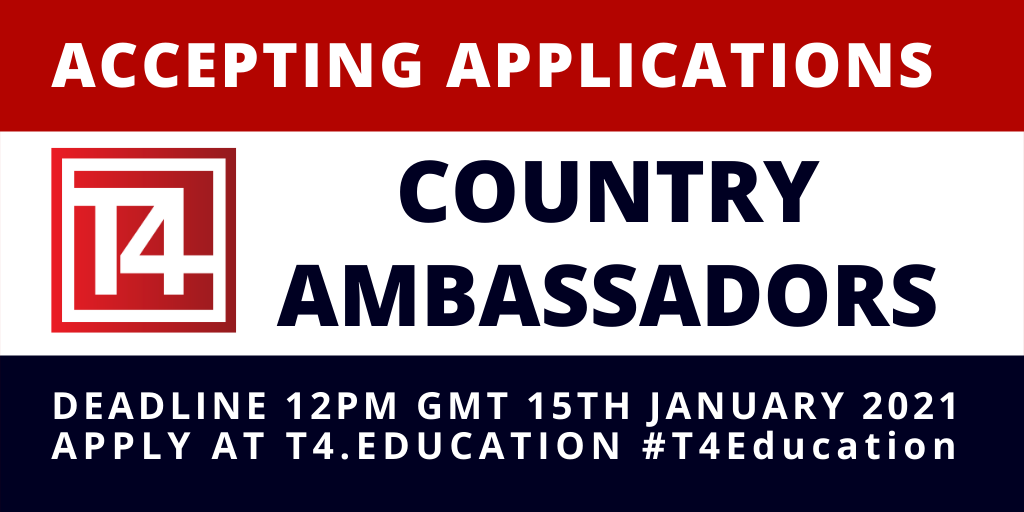 At T4 we're currently recruiting volunteer Country Ambassadors. This is a really exciting new programme and a brilliant opportunity for anyone who wants to engage local and global audiences with SDG4 Quality Education. Country Ambassador roles will be recruited annually so if you miss the opportunity this year, there will be further opportunities in the future. To learn more, head over to the t4.education website.
Participate in global learning projects
You do not need to be a teacher to participate in global education projects. ILS and TAG organise short global learning projects for K-12 classrooms across the planet and when I have the capacity I participate in their global learning projects too, facilitating groups of teachers who are participating with their classes.
Join the Goals Project this January!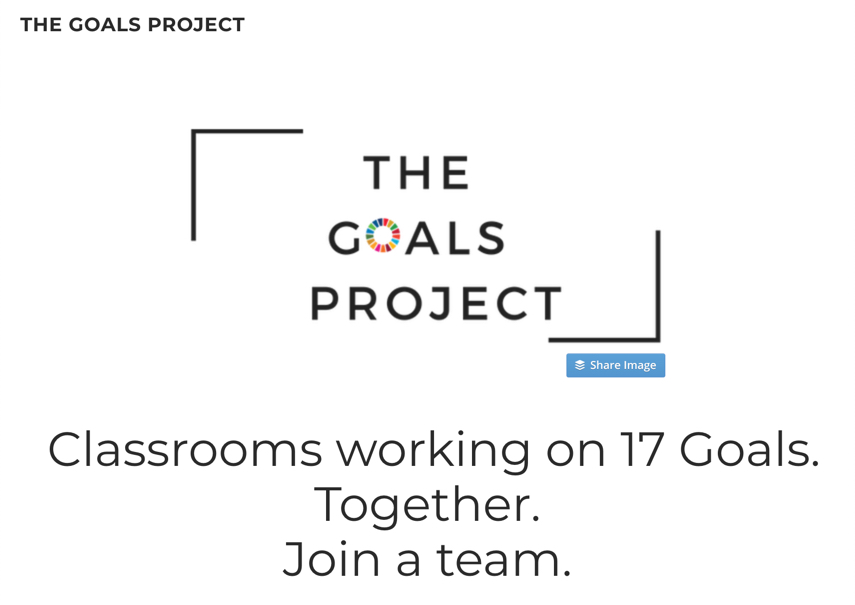 The Goals Project is BACK and there is still time to join! 😍 It begins on 25th January and ends on 4th March. Learn more and register here: Goals Project website.
3. Become a Teach SDGs Ambassador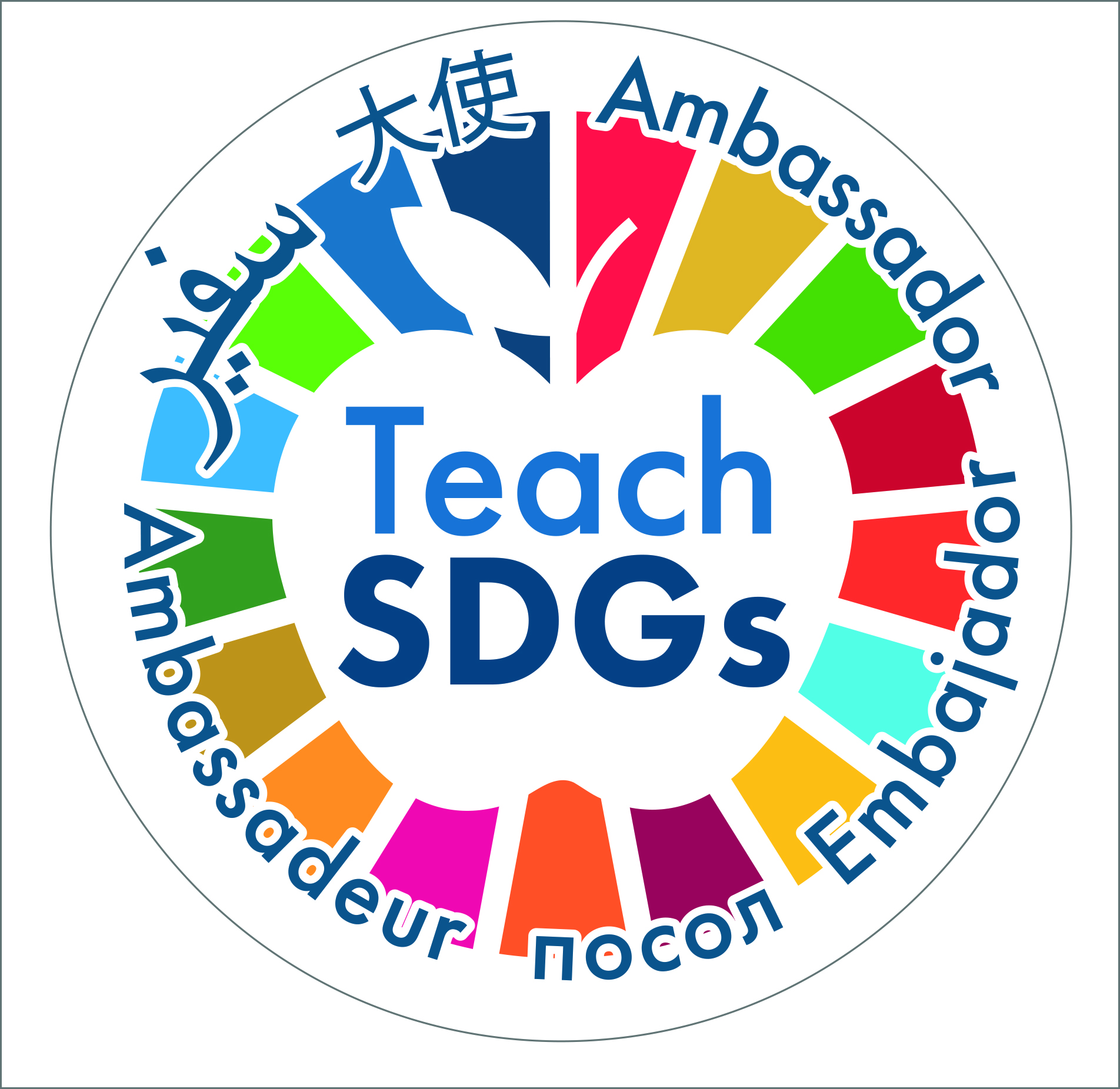 I'm officially a Teach SDGs Ambassador (Cohort 5 2021)! 🥳 I finally applied last year and it's awesome to formerly join many of my awesome friends in my global personal learning network.
How can I apply to become a Teach SDGs Ambassador?
Later in the year, the application for Cohort 6 will open up and if it's anything like the application process I completed, this is what you can expect:
Your name
Email address
Twitter handle (username)
Location
School/organisation you work for/represent.
Describe your work related to the SDGs in education. Write no more than 5 sentences.
Share how you have contributed to the Teach SDGs movement. Write no more than 5 sentences.
Share links to any resources, articles, or websites related to your work with SDGs.
Share a 100-word bio.
That's it!
In the meantime, you could get involved with more activities relating to the #TeachSDGs Movement online so that you can write an awesome application when the time comes.
Have you joined the Teach SDGs Movement?
We need a global effort to achieve the Global Goals and the clock is ticking…⏰
I would love to know how you are contributing – please share in the comments below – your activities might just inspire another reader into taking action! 💥
Did you find this post useful? Let me know, in the comments.